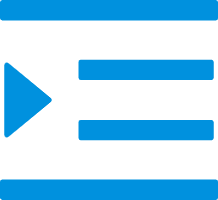 Reliable Custom Household Items- Golden hometextile
Golden hometextile is a unique company that specializes in custom household items. From custom made furniture to one-of-a-kind home decor, Golden hometextile can help turn your house into a home.
Whether you're looking for that perfect piece to complete your living room or want to add a personal touch to your bedroom, Golden hometextile can create custom pieces that are sure to impress. Made from high quality materials and built to last, Golden hometextile's custom household items are the perfect way to add personality and style to your space.You can get anything you need here. If you are interested in our beautiful custom furniture supplies, please contact us and we will try our best to provide you with the best products and best service.
Importance Of Household Items
Household items are extremely important to our daily lives. They make our lives more convenient and comfortable. Without them, we would have to spend a lot of time and energy on tasks that they make easier.
Some of the most important household items include:
Sofa Cover
Sofa covers are a great way to protect your furniture from wear and tear, stains, and other damage. They can also add a touch of style to your room.
There are many different types of sofa covers available, so it's important to choose the right one for your needs.
Here are a few things to keep in mind when shopping for sofa covers:
- The material. Sofa covers are usually made from cotton, polyester, or a blend of both materials. Cotton is durable and absorbs spills well, but it can wrinkles easily. Polyester is less likely to wrinkle, but it doesn't absorb spills as well as cotton. A blend of both materials is usually the best option.
- The color. Choose a color that complements the rest of your décor.
- The size. Make sure to measure your sofa before you buy a cover so you can get the perfect fit.
Chair Cover
A chair cover is a piece of fabric that is used to cover a chair. Chair covers are usually used for decorative purposes, but they can also be used to protect chairs from dirt and stains.
There are many different types of chair covers available on the market, and they come in a variety of colors, patterns, and materials.
If you are looking for a way to add some extra style to your home décor, or if you need to protect your chairs from spills and stains, then you may want to consider buying chair covers.
Table Textiles
Table textiles are a great way to add color and style to your dining room or kitchen. There are many different types of table textiles available, including tablecloths, placemats, runners, and napkins.
In addition to their aesthetic appeal, table textiles can also protect your tabletop from spills and scratches. Placemats and runners are particularly useful for protecting surfaces from hot dishes or spilled food and drinks.
Table textiles are a great way to add color and style to your home. There are many different types of table textiles available, from tablecloths and runners to placemats and napkins.
Hoodies/Pyjamas
Hoodies and pyjamas are extremely popular, but they are also very comfortable and practical.
Hoodies keep you warm and can be worn as a top or a layer under a coat. They often have a hood which can be useful in bad weather. Pyjamas are usually made from cotton or another breathable fabric and are designed to be comfortable to sleep in.
Both hoodies and pyjamas come in a variety of styles, including plain, patterned and branded designs.
If you're looking for the best hoodies and pyjamas to keep you comfortable during the colder months, we've got you covered.
Baby Crawling Mat
A baby crawling mat is a great way to keep your infant entertained while they are learning to crawl. There are many different types of mats available, so it is important to choose one that is safe and durable.
Mats should be made from materials that are non-toxic and safe for babies to chew on. They should also be washable in case of accidents.Some mats come with built-in toys or activities, while others are simply meant for tummy time. Choose a mat that will suit your baby's needs and interests.
Some things to consider when choosing a baby crawling mat include:
- The size of the mat. You want to make sure the mat is large enough for your baby to move around on without falling off.
- The thickness of the mat. A thicker mat will be more comfortable for your baby and will also provide more cushioning if they happen to fall.
- The material of the mat. Some mats are made from softer materials such as cloth, while others are made from harder materials such as plastic. Choose a material that is safe for your baby and that they will enjoy crawling on.
How To Choose A Homeware Supplier?
When it comes to homeware, there are endless suppliers to choose from. So, how do you know which one is right for your business?
Here are a few factors to consider when choosing a homeware supplier:
- Their product range. Do they have the items you're looking for?
- Their minimum order quantities. Are they realistic for your business?
- Their prices. Are they competitive?
- Their lead times. How long will it take for them to deliver your order?
- Their quality control standards. Do they have a good reputation for quality products?
Reliable Home Custom Wholesaler - Golden hometextile
Are you looking for a trusted home furnishing supplier? But are you hesitant about the price being too high? Worried about quality issues? Don't have a reliable partner? No experience in picking household items? We will be your trusted partner in China! We are ready to help 24/7. (Free) and factory direct to customize your home solution, you can also get free product samples, we promise 5-7 days delivery, you can also get free home sample catalog and more popular products, and finally, You can enjoy the following services:
A free sample
Low minimum quantity
Faster delivery within 7 days
Sample list of free drinks
Communicate with the local language
Home textile manufacturers direct customized solutions