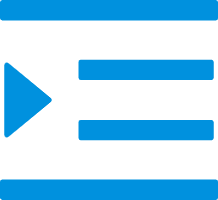 About Golden hometextile

Curtain

—Golden hometextile
Golden hometextile is a reliable supplier of high quality curtain in China. We have more than 20 years of curtain manufacturing experience and are recognized by consumers and the market. With a good reputation and excellent business capabilities, our factory provides product design, packaging design, product proofing, custom samples, quality control and other services. You can get anything you need here.
Our products include: artificial curtains, velvet curtains, jacquard curtains, blackout curtains, transparent curtains, etc., all kinds of different types of curtains.Golden hometextile has a high reputation and reputation in the field of curtains. We have a variety of creative curtains, this beautiful curtain can be used as a home decoration.Welcome your purchase, we will provide you with the best price and the best products and services.
The Importance Of Curtains
Curtains are one of those things that we often take for granted in our homes. We might not think about them much, but they actually play a very important role in our homes. Here are a few reasons why curtains are so important:
1. Curtains help to keep the heat in during the winter and the cool air in during the summer. This can help to reduce your energy bills and make your home more comfortable year-round.
2. Curtains block out light, which can help you to sleep better at night. If you have trouble sleeping, try hanging blackout curtains in your bedroom.
3. Curtains can also help to reduce noise from outside, making your home a quieter and more peaceful place to be.
What To Consider When Choosing Curtains?
Curtains play an important role in the interior design of your home. They can add color, pattern, and texture to a room, as well as provide privacy and block out light.
There are many different types of curtains available, so it's important to choose the right ones for your needs. For example, if you need to block out light, you'll want to choose curtains that are thick and lined. If you're looking for privacy, you'll want to choose curtains that are opaque.Curtains can also be used to create a certain mood in a room. For example, heavy drapes can make a room feel more formal, while lighter curtains can make a room feel more airy and spacious.When choosing curtains, it's important to keep in mind the overall style of your home. For a traditional home, you'll want to choose curtains that are made from classic fabrics like linen or cotton. For a more modern home, you may want to choose curtains made from contemporary materials like polyester or bamboo.
When choosing curtains, it is important to consider the following factors:
- The size of the window
- The shape of the window
- The style of the room
- The type of fabric
How To Clean And Maintain Curtains?
Curtains are an important part of any home décor, and they can add a touch of style and personality to any room. But like any other type of home furnishings, curtains require regular cleaning and maintenance to keep them looking their best.
Here are some tips on how to clean and maintain your curtains:
1. Dust regularly. Dust can build up on curtains, especially if they're made of light-colored fabric. Use a dust brush or vacuum cleaner with a soft brush attachment to remove dust from the fabric.
2. Spot-clean spills immediately. When spills happen, it's important to spot-clean them right away before they have a chance to set in and stain the fabric. Use a clean, white cloth dampened with water or a mild laundry detergent to blot the spill.
3. Wash regularly. Most curtains can be machine-washed on a gentle cycle using cool water and mild laundry detergent. If your curtains are very delicate or if they're made of silk or another sensitive fabric, you may need to have them professionally cleaned instead.
High Quality Curtain Manufacturer - Golden hometextile
Do you need high-quality custom curtains? But are you hesitant about the price being too high? Worried about quality issues? Don't have a reliable partner? No experience in choosing curtains? We will be your trusted partner in China! We are ready to help 24/7. (Free) and factory direct to customize your blanket solution, you can also get free product samples, we promise 5-7 days delivery, you can also get free curtain sample catalog and more popular products, and finally, You can enjoy the following services:
One-to-one consulting service
Quick response within 1 hour
Guidance from the best curtain experts in China
The latest package of product information and supplier lists