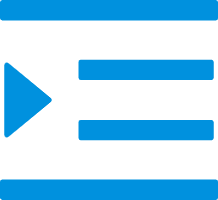 Your Satisfied Bed Textile Manufacturer -Golden hometextile
Golden hometextile Custom Bedding Textiles is a high-end bedding company that specializes in custom-made bedding textiles. Their products are made from the finest materials and are designed to be both comfortable and stylish. Golden hometextile Custom Bedding Textiles offers a wide range of bedding textile options, including both standard and custom-sized options. Their team of experts can help you choose the right fabric, design, and color for your custom bedding textile needs.You can get anything you need here. If you are interested in our beautiful custom bed textiles, please contact us and we will try our best to provide you with the best products and best service.
Knowledge Of Bed Textiles You Should Know
The term "bed textile" covers a wide range of products, including sheets, pillowcases, duvets, blankets, throws and quilts. A good knowledge of bed textiles is essential for anyone working in the bedding industry, whether in manufacturing, retail or design.
There are three main types of fabrics used in bedding: natural fibers such as cotton and linen; synthetic fibers such as polyester and nylon; and blends of natural and synthetic fibers. Each type has its own advantages and disadvantages.
Natural fibers are breathable and absorbent, making them ideal for use in summer bedding. They are also relatively easy to care for. However, natural fibers can be more expensive than synthetic fibers.
Synthetic fibers are cheaper than natural fibers and are often more durable. They are not as absorbent as natural fibers, but they dry quickly. Synthetic fibers can also be more difficult to care for than natural fibers.
How To Choose Bed Textiles?
Your bed is one of the most important pieces of furniture in your home. It's where you sleep, relax, and spend a large portion of your time. So it's important to make sure it's comfortable and stylish.
One way to do this is by choosing the right bed textiles. Here are a few things to keep in mind when choosing bed textiles:
1. Fabric: The fabric of your bedding should be soft and comfortable. cotton is a popular choice because it's soft and breathable. Linen is another good option because it's cooling in the summer and warming in the winter.
2. Pattern: The pattern of your bedding should be something you love. If you prefer a more minimalist look, choose solid colors or simple patterns. If you like a more eclectic look, go for bolder colors and patterns.
3. Texture: The texture of your bedding can add interest to your bedroom décor. Choose fabrics with different textures for a layered look.
4. Function: Consider how you will use your bedding before choosing fabrics and materials.
Cleaning And Maintaining Bed Textiles
Washing your bed sheets and pillowcases regularly is one of the easiest ways to help keep your bedroom clean and tidy. But what's the best way to wash them?
Here are some tips on how to clean and maintain your bed textiles:
- Use a mild detergent and wash on a gentle cycle.
- Don't use fabric softener, as this can damage the fibers.
- Hang them up to dry or tumble dry on a low setting.
- If you have sensitive skin, opt for hypoallergenic bedding.
How To Choose A China Bed Textile Supplier?
The textile industry is one of the most important industries in the world. It is a huge industry with many different types of products. When it comes to bedding, there are a few things that you need to consider when choosing a bed textile supplier.
The first thing that you need to do is decide what type of textile you need. There are many different types of fabrics that can be used for bedding. You need to decide what type of fabric you want and then find a supplier that specializes in that type of fabric.
Once you have decided on the type of fabric, you need to find a supplier who can provide you with the right amount of fabric. You also need to make sure that the supplier can provide you with the right quality of fabric. The last thing you want is to purchase bedding from a supplier who cannot provide you with the right quality or quantity of fabric.
There are many aspects to consider when choosing a textile supplier, but the three most important are quality, price, and service. The first step is to create a shortlist of potential suppliers. You can do this by searching online or asking for recommendations from other businesses in your industry. Once you have a list of potential suppliers, you can start to narrow down your options by considering the following factors:
- Quality: This is probably the most important factor to consider when choosing a textile supplier. Make sure to check for reviews or testimonials from other businesses that have used the supplier's products.
- Price: It's important to get a good price on your textile products, but don't sacrifice quality for price. Make sure to compare prices between different suppliers before making your final decision.
- Service: The level of customer service offered by the supplier is also important. You should be able to easily contact the supplier if you have any questions or problems with their products.
High Quality China Bed Textile Supplier -Golden hometextile
Are you looking for a trusted China bed textile supplier? But are you hesitant about the price being too high? Worried about quality issues? Don't have a reliable partner? No experience choosing bed textiles? We will be your trusted partner in China! We are ready to help 24/7. (Free) and factory direct to customize your bed textile scheme, you can also get free product samples, we promise 5-7 days delivery, you can also get free carpet sample catalog and more popular products, and finally, You can enjoy the following services:
One-to-one consulting service
Quick response within 1 hour
Guidance from the best bed textile experts in China
Latest product information and supplier list