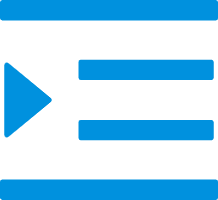 Unique Cushion Manufacturer - Golden hometextile
As the seasons change, so does the fashion. One of the hottest new trends for fall is the custom mat. Golden hometextile, a local artist, has been creating these unique pieces that are perfect for any home.
Each mat is made to order, and Golden hometextile takes into account the customer's favorite colors and patterns. The end result is a one-of-a-kind work of art that will add a touch of personality to any room.
Whether you're looking for a new way to spruce up your home or you're simply in need of a change, custom mats from Golden hometextile are the perfect solution. With so many options to choose from, there's sure to be a mat that's perfect for you.
Knowledge About Cushions
Seat cushions can provide support and comfort for your back, hips, and legs. They can also help to improve your posture.
There are many different types of seat cushions available, including those made from memory foam, gel, and water-filled materials. Some seat cushions also have a built-in heating or cooling element.
Cushions are a type of furniture that is used to support the body while sitting or reclining. They are usually made from soft materials such as foam, down, or fiberfill. Cushions can be placed on chairs, sofas, beds, and other pieces of furniture.
There are many different types of cushions available on the market today. Some cushions are designed for specific purposes, while others can be used for general use.
Here are some common types of cushions:
- Chair cushions: These cushions are designed to support the body while sitting in a chair. They can be made from a variety of materials, including foam, down, fiberfill, or latex. Chair cushions typically have a removable cover that can be washed or dry cleaned.
- Sofa cushions: Sofa cushions are similar to chair cushions but are larger in size. They are designed to support the body while reclining on a sofa. Sofa cushions can be made from a variety of materials, including foam, down, fiberfill, or latex. Sofa cushions typically have a removable cover that can be washed.
How To Choose A Cushion?
If you spend a lot of time sitting down, you may want to consider using a cushion. A good cushion can help improve your posture and alleviate pressure on your back, hips, and legs.
Here are some things to think about when choosing a cushion:
- Firmness: A firmer cushion will provide more support and be less likely to collapse under your weight. Softer cushions may be more comfortable but may not provide as much support.
- Size: Make sure the cushion is big enough to support your entire body.
- Shape: Cushions come in different shapes. Some are designed specifically for people who sit in wheelchairs all day. Others are more general purpose. Choose a shape that will be comfortable for you and that will fit in your wheelchair.
- Material: Cushions are usually made of foam, gel, or air. Foam cushions are the least expensive but can flatten over time. Gel cushions are more expensive but can last longer and provide better support. Air cushions are also more expensive but can be adjusted to different levels of firmness.
How To Clean And Maintain Your Cushion?
Your cushion is one of the most important pieces of furniture in your home. It's where you relax, watch TV, and entertain guests. But it can also be one of the hardest to keep clean. Here are some tips on how to clean and maintain your cushion:
1. Vacuum regularly. Your cushion will collect dust, hair, and other debris over time. To prevent this from building up, vacuum your cushion regularly using the upholstery attachment on your vacuum cleaner.
2. Spot-clean spills immediately. If you spill something on your cushion, blot the area with a clean cloth to remove as much of the liquid as possible. Then, use a mild detergent and water to spot-clean the area.
3. Protect your cushion from sun damage. The sun can fade and damage your cushion over time. To prevent this, place your cushion in a room that doesn't get direct sunlight or use window treatments to filter the light.
4. Fluff pillows and cushions regularly . To keep your pillows and cushions looking full and plump, fluff them regularly .
High Quality Cushion

Supplier - Golden hometextile
If you are interested in cushion products, we can do market research and analysis for you, we will tell you which products are popular in the market, which are new products, etc. If you are looking for a trusted cushion supplier. But are you hesitant about the price being too high? Worried about quality issues? Don't have a reliable partner? No experience picking out mats? We will be your trusted partner in China! We are ready to help 24/7. (Free) and factory direct to customize your mat solution, you can also get free product samples, we promise 5-7 days delivery, you can also get free mat sample catalog and more popular products, and finally, You can enjoy the following services:
One-to-one consulting service
Quick response within 1 hour
Guidance from the best cushion experts in China
Latest product information and supplier list