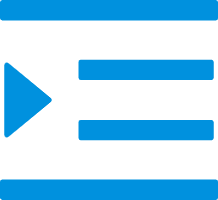 H

igh Quality Pet Mat Customizer

- Golden hometextile
Would you like to have a unique and beautiful custom pet pad? Golden hometextile is a reliable supplier of high quality pet pads in China. We have more than 20 years of experience in producing different styles and types of pet pads, which are well recognized by consumers and the market. With a good reputation and excellent business ability, our factory provides product design, packaging design, product proofing, customized samples, quality control and other services. You can get anything you need here. If you are interested in our beautiful custom pet pads, please contact us and we will try our best to provide you with the best products and best service.
What Does The Pet Mat Do?
A pet mat can have a few different uses. The most common use is to help keep your pet's food and water bowl in place. This can be especially useful if your pet is a messy eater or tends to move their bowl around while they eat or drink.
Another use for a pet mat is to protect your floor from spills and messes. Pet mats are often made from absorbent materials that will help to soak up any liquid that is spilled. This can help to prevent stains and damage to your floor.
Finally, pet mats can also be used for comfort. Some pets enjoy sleeping on a soft, cushioned surface. A pet mat can provide this type of surface for your pet to sleep on.
Types Of Pet Mats
There are several types of pet mats available on the market.
1. Waterproof Pet Mats
Waterproof pet mats are ideal for protecting your floors from spills, accidents, and wet paws. They're also easy to clean.
2. Heated Pet Mats
Heated pet mats are perfect for chilly nights or during the winter months. They'll keep your pet warm and comfortable without the use of electricity.
3. Cooling Pet Mats
Cooling pet mats are perfect for hot summer days or if your pet has a medical condition that requires them to stay cool. These mats use gel or water to create a cooling effect.
Pets tend to track in a lot of dirt and debris from outside. This can make your floors very dirty, very quickly. Pet mats are a great way to help keep your floors clean and to protect your pets from slipping and sliding on slippery surfaces.
How To Choose A Pet Mat?
When it comes to choosing a pet mat, there are a few things you'll want to keep in mind. First, consider the size of your pet and the amount of space you have in your home. You'll also want to think about what type of material you prefer and whether or not you want a waterproof mat.
Here are a few tips to help you choose the best pet mat for your needs:
- Consider the size of your pet. You'll want to choose a mat that is big enough for your pet to stretch out on, but not so large that it takes up too much space in your home.
- Think about the type of material you prefer. Some people prefer mats made from natural materials like wool or cotton, while others prefer synthetic materials like polyester or nylon.- Consider whether or not you need a waterproof mat. If your pet is prone to accidents, you may want to choose a mat that is waterproof or has a waterproof liner.
- Ask yourself how easy the mat is to clean. You'll want to choose a mat that is easy to spot clean or machine wash as needed.
How To Find A Good Pet Mat Supplier?
When you are looking for a pet mat supplier, there are a few things that you should keep in mind. The most important thing is to find a supplier that is reliable and has a
It can be tough to find a good pet mat supplier. With all of the options on the market, it can be hard to know where to start.
There are a few things you should keep in mind when looking for a pet mat supplier. First, you want to make sure that the supplier is reputable and has a good track record. Second, you want to make sure that the supplier offers a good selection of products. And third, you want to make sure that the prices are fair.
Here are a few tips on how to find a good pet mat supplier:
1. Do some research online: One of the best ways to find a reputable pet mat supplier is to do some research online. You can start by searching Google or another search engine for "pet mat suppliers" or "dog bed suppliers". This will give you a list of potential suppliers to check out.
2. Read online reviews: Once you have a list of potential suppliers, you should read online reviews about them. This will help you get an idea of what others think about their products and services. You can find these reviews by searching Google or another search engine
Reliable Pet Mat Supplier - Golden hometextile
Are you looking for a trusted pet pad supplier? But are you hesitant about the price being too high? Worried about quality issues? Don't have a reliable partner? No experience picking rugs? We will be your trusted partner in China! We are ready to help 24/7. (Free) and factory direct to customize your pet mat plan, you can also get free product samples, we promise 5-7 days delivery, you can also get free carpet sample catalogs and more popular products, and finally, You can enjoy the following services:
1. Design customized: according to your picture, sample, video…we could make all you want, to meet your demands;
2. Packing customized: different packing with different prices, we could adjust different packing to meet your target or make as your required package;
3. Price customized: add, reduce or change some parts of the products, to meet your target price;
4. Logo customized: we could make in your logo or the logo of your customers(Production authorization)
As pet parents, we always want the best for our furry friends. From their food to their bedding, we make sure that they get nothing but the best. And when it comes to their comfort, we go the extra mile to provide them with the coziest and most comfortable sleeping arrangements. That's where high-quality pet mats come in handy. These mats not only provide comfort to your pets but also keep them warm during colder months. And imagine being able to customize them to match your home décor and your pet's personality - that's where a high-quality pet mat customizer comes in. we will dive into everything you need to know about the high-quality pet mat customizer and how it can make your pet's sleeping arrangements even more luxurious.
Who doesn't love their furry friends? Our pets are our constant companions and beloved family members who bring joy and happiness to our lives. As pet owners, we strive to provide our animal companions with the best possible care, and this includes choosing high-quality products that will keep them comfortable and happy. That's where the High Quality Pet Mat Customizer comes in- an exciting new way to customize mats for your furry friends. Whether you have a cat, dog, or any other kind of pet, this innovative tool will allow you to create a bespoke mat that perfectly suits your pet's needs and your personal style. Let's explore the world of pet mat customization and discover the benefits of this fantastic product.