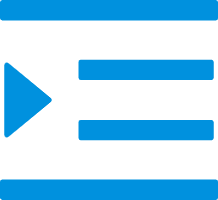 Flannel Single Layer Blanket
Discover the luxury and comfort of flannel blankets and transform your bed into a cozy cocoon with a cozy and soft flannel single layer blanket. Comfortable flannel single layer rugs not only provide warmth, but delicate craftsmanship appeals to your bed space.
Whether you're looking for breathable, four-season comfort flannel blankets or unique craft-designed flannel blankets to decorate your room, you can choose from cut flannel blankets, embossed flannel blankets, brushed flannel blankets , Jacquard Flannel Blanket, Printed Flannel Blanket, Solid Color Flannel Blanket, Back Printed Blanket, Foil Flannel Blanket and more, you are sure to find a blanket that will make your space comfortable.
• Made of high quality 100% flannel, super soft, comfortable and breathable
• Well-sewn edges and strong seams give you a more durable blanket.
• Comfortable and breathable features make it ideal for all season wear.
• Will not wrinkle or wear easily, durable
Cutting flannel blnaket

The cutting flannel blnaket is made of super soft flannel fabric that provides extra comfort and warmth while being lightweight. The unique cutting process adds extra texture to your decor, transform your room into a welcoming space with this simple, elegant and elegant design

• Unique cutting process
Embossed flannel blanket

Warm flannel comes in a beautifully embossed assortment, a classic solid color element design, embossed style, easy to match. You can match it with your decor to add style to your room, such as hanging it on your sofas, chairs and sofas.

• Unique embossed texture design, custom embossed pattern
Brushed flannel blanket

Beautiful brushed flannel provides you with premium softness. It is wrinkle and fade resistant, non-shedding and suitable for all seasons. The velvet touch, soft and comfortable design, and the extra brushed pattern make this blanket more attractive, ensuring the same comfort and durability.

• Unique brushed design, beautiful and durable polished pattern
Jacquard flannel blanket

The jacquard flannel blanket has a velvety soft touch and a rich, inviting pattern, plush has an elegant sheen with a textured jacquard pattern, hand brushed with extra plush for a rich, comfortable sheen for a luxurious look.

• The textured jacquard pattern provides a unique silhouette and a modern look.
Printed flannel blanket

The Printed Flannel Blanket is the perfect blanket that balances simplicity and texture, warmth and fuzz, while offering comfort and style at the same time. Made of machine washable material, so it is easy to clean and maintain.

• With popular print patterns, customized exclusive print patterns
Solid flannel blanket

The solid flannel blanket is soft and comfortable, lightweight and provides good insulation to keep you warm and comfortable for a restful night's sleep.

• Customize your favorite simple solid color, exquisite stitch design
Back printed blanket

The back printed flannel blanket is not only lightweight, but provides extra warmth for your body to snuggle comfortably on the couch or add an extra layer to the bed.

• Custom printed design on the back
Foiled flannel blanket

Foil flannel blankets are made from the highest quality flannel fabrics for homeowners with a taste for home decor. The bronzing design gives this blanket a new look and an elegant look that complements your room.

• Unique and elegant bronzing process design, not easy to peel off